As part of October's Breast Cancer Awareness month, Neal's Yard Remedies are proud to support the charity Breast Cancer Haven.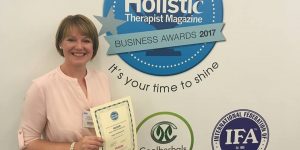 Kelly Hainsworth Reflexology heads to London for the Holistic Therapist Magazine Business Awards.
To celebrate World Reflexology Week, and nine years of Kelly Hainsworth Reflexology, I am excited to share a competition to win a treatment with me, over on my Facebook page.