What is reflexology?
Reflexology can be traced back to 2330 BC in ancient Egypt and also in India and China. Reflexology as we know it today is attributed to the work of Eunice Ingham, an American therapist who mapped reflex points on the feet and hands corresponding to all organs, glands and parts of the body.
For example, the toes represent the head, and the ball of the foot represents the chest and lung area. Reflexology is a complementary therapy and is recognised by the NHS, many GPs and hospices.
It is a unique method, which applies pressure to the reflex points on the hands and/or feet using the thumbs and fingers. It is a natural therapy that people of all ages use – from babies to the elderly.
You do not need to have a condition to enjoy reflexology as it provides a wonderful way to de-stress, relax and unwind.
Whilst reflexology works very well alongside conventional medicine, it should never be used in place of seeking professional medical advice. If you are concerned about your health, please always consult your GP first.
TREAT YOUR FEET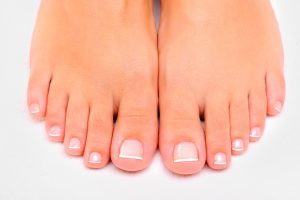 Our feet are precious, and as part of your well-being routine it's important to give them some attention.  Revitalise tired or overworked feet with the pumice foot scrub and comfrey and mallow foot balm from Neal's Yard Remedies. Click on the image to give your feet a treat!