About Me and Love Reflexology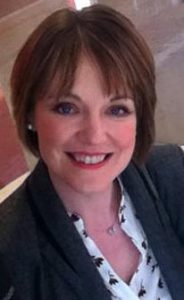 My name is Kelly Hainsworth and I am a fully qualified reflexology practitioner and maternity reflexologist in Leicestershire, England.  I launched my business in 2008 and found it a both a challenging but rewarding process, there is certainly never a dull moment when you are your own boss!
One area which has changed significantly for all businesses during this time is the use of social media. Social media has been an essential part of promoting my business, and along with word of mouth recommendations, it has been a vital part of my growth.
Having an active presence via Facebook, Twitter, and other social platforms including Instagram, helped me to gain new clients, build relationships with them, network with fellow practitioners and local businesses. Please take a look at my pages on Facebook, Twitter, Pinterest and Instagram to learn more about my work.
Having used social media to grow my business successfully, I co-founded #reflexologyhour in 2013 with reflexologist Anna Turns to allow practitioners to network and support each other.
Today this Twitter hour has evolved and in August I launched Love Reflexology on Twitter and Facebook. Love Reflexology is an independent support and networking group where practitioners from around the world share best practice, network and take part in live Q & A's with health and well-being specialists. Being a reflexologist can be a lonely profession at times but this group ensures practitioners are never alone and always have someone to seek advice from.
If you are a practitioner join Love Reflexology at: Twitter and Facebook 
I have loved watching this community grow, and seeing how it has supported many practitioners, enabling them to grow their businesses.
Business Support Services
Getting started with Twitter: £100
Includes one month's support via email and/or Skype.
Support setting up an account;
Creating your Twitter profile;
Direct messages;
Why should I retweet?;
Who to follow;
How to get followers;
What should I tweet?;
When should I tweet?;
How often to tweet.
Getting started with Facebook: £100
Includes one month's support via email and/or Skype.
Support setting up your account;
How to get page likes;
How often to add status updates – when are the best times of day?;
What to say;
Adding images;
Linking Facebook to other marketing including your website;
Scheduling status updates.
Do you need help with more than one account?
Additional social media accounts can be added to either the Facebook or Twitter training for £50 per account.
1-2-1 Business Mentoring: £100 a month
I provide a monthly package where we work together to support your complementary healthcare business. It is a personalised package as everyone's business requires different support at different times. The package is unique to you.
When working together there will be a focus on one of your social media accounts to help you promote your business in the right way. Additional social media accounts can be added to the package for £50 per account.
As well as the focus on your social media account(s), we may also look at business development areas such as:
Establishing your niche within the market;
Working out pricing;
How to keep clients;
Identifying your ideal client base;
Brainstorming ideas;
Branding;
Raising your profile in your local area;
Planning for the future.
The package includes:
One month's support via email;
A FaceTime meeting at the beginning to virtually meet each other and to establish your goals;
Email support for the month;
Weekly challenges for you to work on – these are not inclusive to your social media accounts and do include lots of business ideas and challenges for you.
For an informal no obligation chat email me at: kelly@kellyhainsworth.com to discuss how I can support your business. I pride myself on spending time to listen to my clients to ensure I deliver a high level of service that your business deserves.
Do you run a complementary healthcare school, clinic or offer CPD courses but simply don't have the time to give your business the online presence it deserves?  I can take care of your social media accounts, and offer a range of packages to suit your business.
I can offer the following:
Set up your social media accounts, including writing your bio and adding your company logo;
Post regular content on your social media pages to engage your followers and build relationships;
Grow your number of followers;
Direct your followers to your website, increasing your Google ranking, and leading to conversions;
Sending out regular updates to engage your followers and build relationships.
Contact me at kelly@kellyhainsworth.com to receive a full list of the pricing options available. I pride myself on spending time listening to my clients' needs to ensure I deliver a high level of service.
My Clients Reviews
"Thank you Kelly for your professional advice and suggestions which is really supporting my business development. I can highly recommend Kelly who listens carefully to my ideas helping me to put plans into action. She takes time to explain when I am unsure about things which is really helping me to learn too. It is great working with Kelly who understands the therapy side of the business as well as social media and marketing she provides an ideal professional combination." Lorraine Senior from Functional Reflex Therapy Social Media Management Client.
"Kelly provides easy to understand, insightful training for Facebook and Twitter for therapists' business use." Business Mentor Client.
"I went to Kelly because I wanted to understand how to get the best out of social media for my business. Her great advice and support has made a real difference, one of the best things I have done this year." Business Mentor Client.
"I have really enjoyed working with Kelly to improve my Facebook business page. I am impressed with Kelly's business and social media knowledge. I felt the training was tailored specifically to my needs and the support she gave was invaluable."  Jane Long, Calm Therapy Reflexology Business Mentor Client.
"I have struggled to know where to start with social media for my business. Kelly's advice has been invaluable. It has been so helpful and easy to follow and has given me the confidence and knowledge to get started. I would highly recommend Kelly's Getting started with Facebook training." Sarah Annis Reflexology. Getting Started with Facebook Training Client.
"Just want to say a HUGE thank you to Kelly for her support in helping me to set up my Facebook business page. Kelly's help and advice has been invaluable and I am so so grateful. I highly recommend Kelly and have loved working with her. Thank you Kelly for all your help and professional advice." Joanne Bale Reflexology